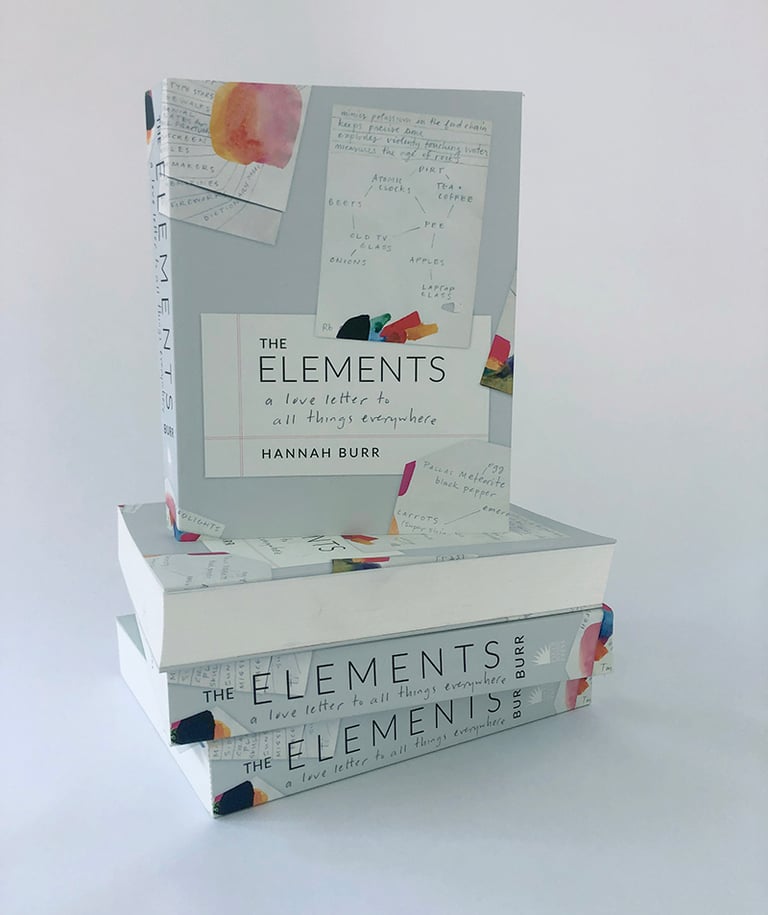 The Elements: A love letter to all things everywhere
An artist's book about the elements of the periodic table and our inseparability from everything. This book is full of practical and accessible knowledge, shared clearly, playfully and simply. You will find out where exactly each element can be found in your body, the objects around you, and in the vast processes of space. There is an excellent index, over 100 color sketches, and over 200 individual artworks by Hannah Burr accompanying this carefully researched art and reference book wonderful for all ages including middle to high-schoolers, mystics, designers, art enthusiasts, and color savorers.
Also note: USPS has hiked its shipping rates over the holidays and we have had to do so as well. If you select American Samoa, would will have a cheaper rate and it will be sent to your address Media Mail - a 2-9 day option.